The North Shore is a top Minnesota destination every season. Not only are there unique places to stay with beautiful Lake Superior views, but there are also eight state parks.
Explore and experience the natural beauty of the North Shore at these Minnesota State Parks.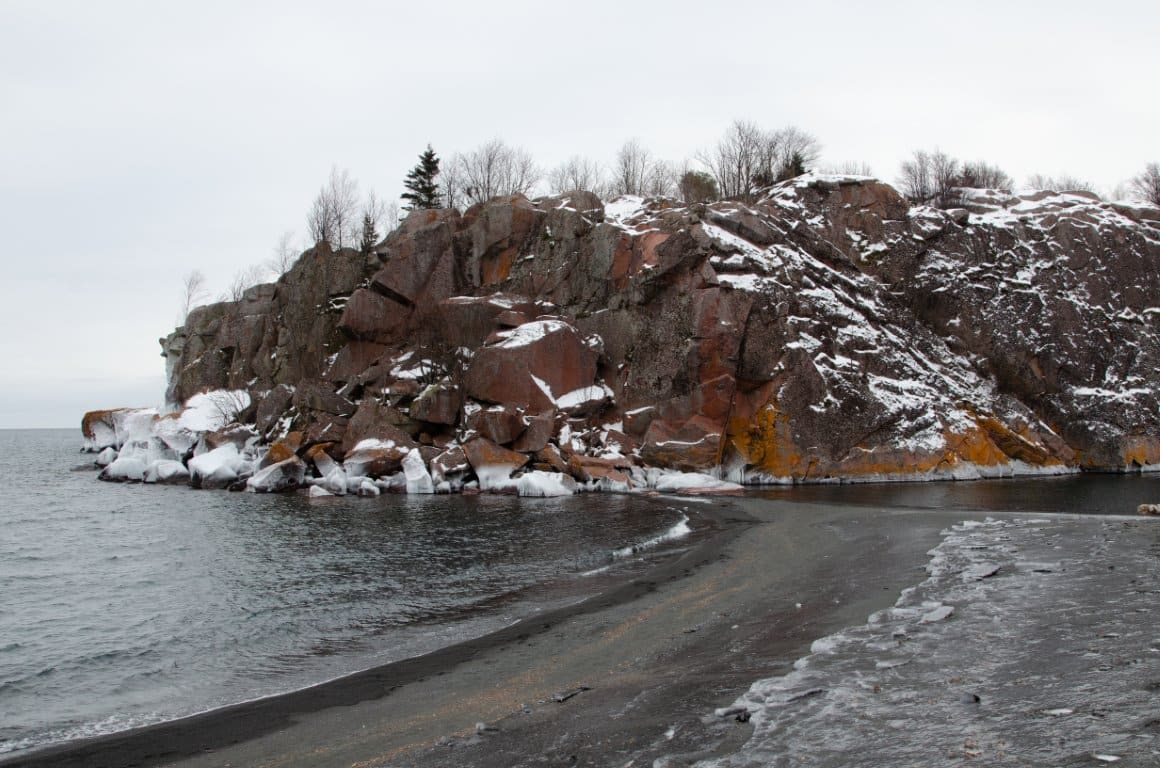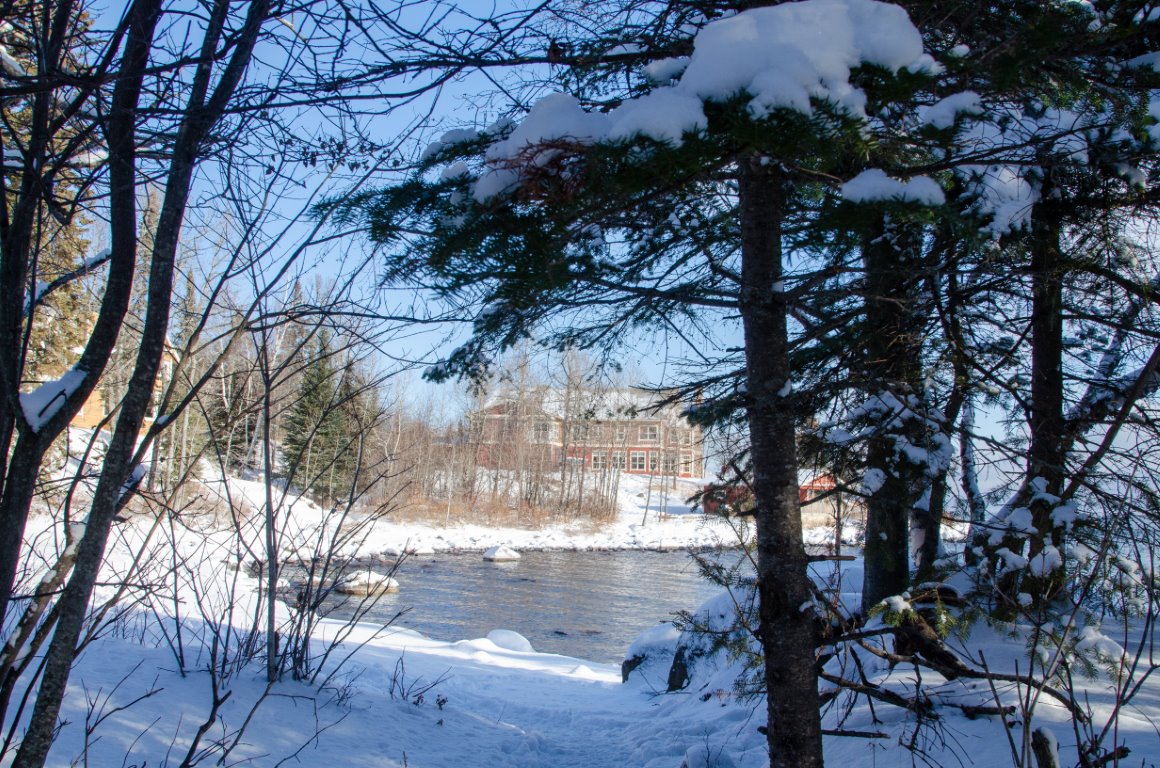 Gooseberry Falls State Park is a popular natural destination. The park is home to five spectacular waterfalls, including the iconic Gooseberry Falls, along with scenic, accessible hiking trails. Visitors can explore the park's rugged shoreline and the visitor center, including a theater, interpretive displays, a trail center, a nature store, modern bathrooms, and vending machines. Whether looking for a day trip or a weekend getaway, Gooseberry Falls State Park is an unforgettable experience that will leave you refreshed, inspired, and filled with awe.
Split Rock Lighthouse State Park is a stunning park. The park is home to the historic Split Rock Lighthouse, which has stood as a beacon of safety for ships and travelers along the shoreline since 1910. Hiking trails provide scenic views of the lake. There are also picnic areas, fishing docks, and beaches for visitors to enjoy. Go for the view; stay for the story!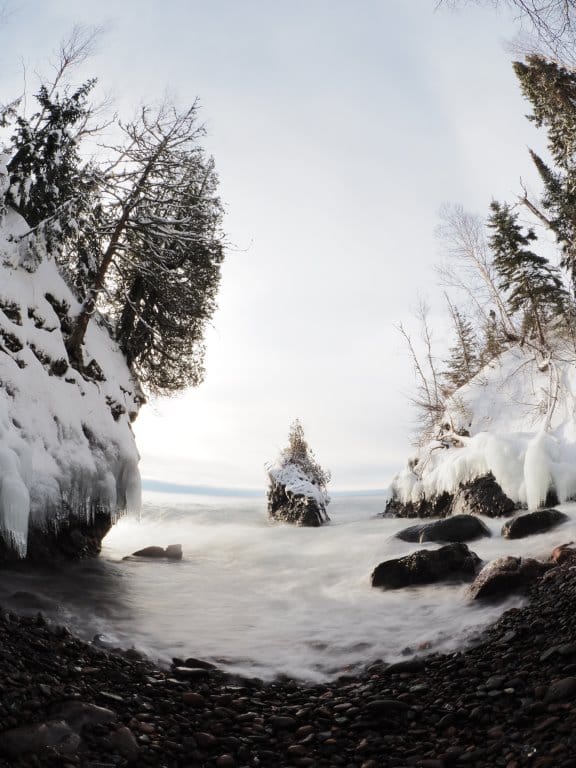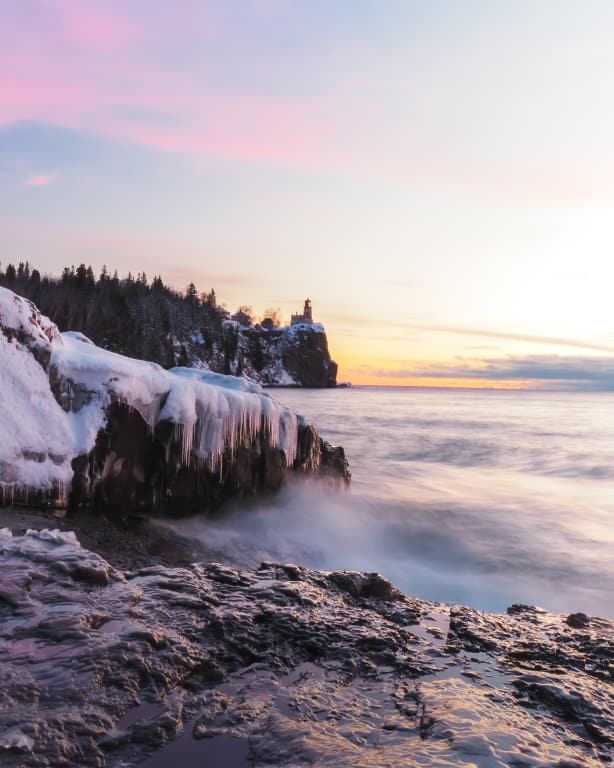 Tettegouche State Park is filled with soaring views of Lake Superior and outdoor activities for the whole family. Visitors to the park can explore the trails, beaches, inland lakes, and waterfalls or take a scenic drive along the North Shore. You can walk just a few city blocks from the visitor center to a gravel beach where the Baptism River meets Lake Superior. Whether you love fishing, hiking, or just enjoying nature, Tettegouche State Park is sure to provide an unforgettable experience.
George Crosby Manitou State Park is serene, with over 1,000 acres offering beautiful views of Lake Superior and the old-growth forests. Visitors can enjoy the Cascades of the Manitou River after a gorgeous hike through a rugged landscape. Plus, hiking, biking, canoeing, kayaking, fishing, and more. Whether you are looking for a peaceful hike, a fun day of fishing, or a chance to spot some wildlife, George Crosby Manitou State Park is the spot.
Temperance River State Park is nestled among rolling hills, lush forests, and a winding river. Enjoy many scenic overlooks along the river and lake. Even if you only have an hour, you can hike riverside trails along the impressive Temperance River Gorge. The park is home to various wildlife, including bald eagles, osprey, and deer. Visitors can enjoy a variety of activities, including rock climbing, fishing, swimming, and hiking.
Cascade River State Park is situated along the Sawtooth Mountains and is known for its breathtaking views of Lake Superior, the Cascade River gorge, and the surrounding forests. Discover the Cascades, a series of five small waterfalls, and the Cascade Falls on a half-mile hike on the Cascade River Lower Loop. Visitors can enjoy hiking, camping, fishing, canoeing, kayaking, bird watching, and photography.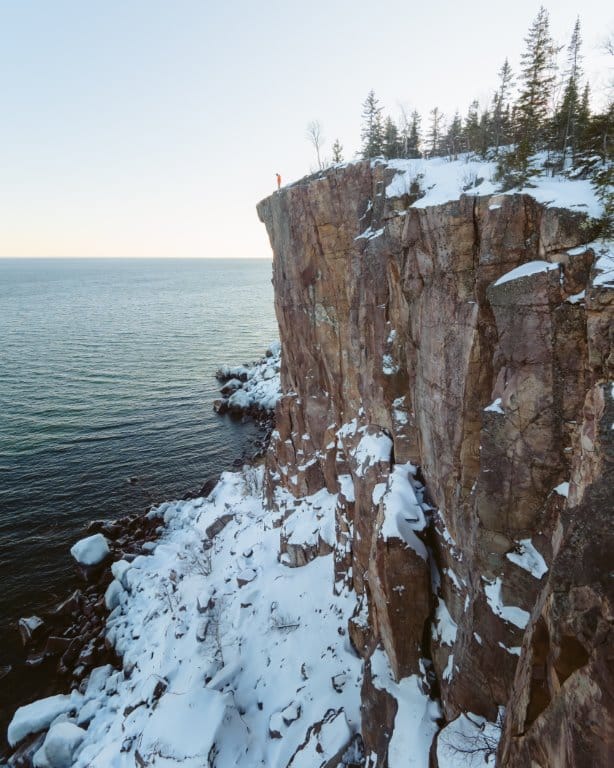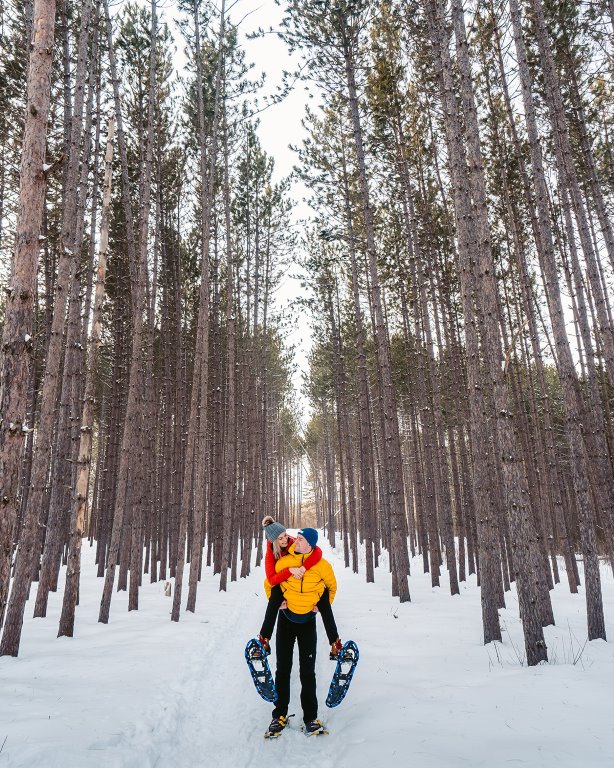 Judge C.R. Magney State Park is well known for its solitude and the famous Devil's Kettle waterfall! The most popular hike follows the Brule River upstream to Devil's Kettle, where the river splits around a mass of volcanic rock. Do you know the mystery around Devil's Kettle? There are also several trails for hiking, biking, and cross-country skiing. The park also offers trout fishing, canoeing, kayaking, and access to the Superior Hiking Trail.
Grand Portage State Park is located on the Canada-United States border. It is also home to Minnesota's highest waterfall! The High Falls Trail is an easy, one-mile round-trip hike to see the waterfall. The park is made up of wild and beautiful landscapes, including the High Falls of the Pigeon River, cascading waterfalls, and a variety of habitats for wildlife.
Places to stay on the North Shore, Minnesota
Glamping- A form of camping involving accommodation and facilities more luxurious than those associated with traditional camping.
If you're looking to take your adventure game to new heights or simply immerse yourself in the peaceful flow of the forest and keep your adventure experience light, this is exactly where you need to be. Fuel your inner flame and ignite your passion for nature by making North Shore Camping Co. your fully equipped base camp on the wild and scenic North Shore.
Learn more and make your reservation at www.northshorecampingco.com.
Incredible views and rustic comfort. Your serene getaway on the scenic North Shore awaits you at Cove Point Lodge. Nestled next to Lake Superior, Cove Point Lodge is the perfect place to relax after a day exploring trails, beaches, and forests. 
Learn more and make your reservation at www.covepointlodge.com.
Cheers to exploring #TheLeisureWay!