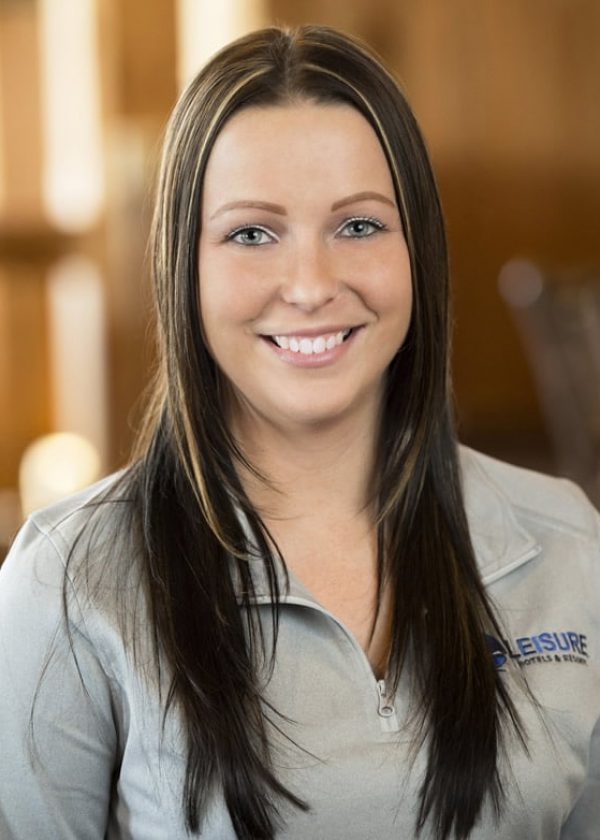 Hometown sweetheart, Leslie Dahl has been with LHR since 2010. Starting out at the Front Desk, Leslie shined and quickly grew into larger roles where she is now an integral part of our Operations Support Staff. Leslie is a wiz at managing rates and multi-tasking through all the online travel sites. Her years of expertise in the field of hospitality are highly prized by Leisure. When Leslie is not in front of a computer, she will gladly tell you her favorite job is being a mom. "If I'm not at work… I'm with my children/family." And those 4 kids of hers are adorable!!
WHAT YOU LIKE ABOUT LEISURE
Most definitely the people, the culture and all of the experiences! I love everyone I work with. I think the team at Leisure really makes Leisure what it is.
YOUR FAVORITE MOVIE/TV SHOW
I love any and all of the classic Disney movies. Beauty and the Beast, The Lion King, Peter Pan, Frozen, Moana … the list goes on. (Can you tell I have kids?)
My absolute FAVORITE TV show is The Walking Dead – I've seen every episode a dozen times! I'm also a big fan of "The Resident" and "911".
Honesty and Integrity – you can't be a leader without the two.
Strawberry Patron margarita on the rocks! Obviously because it's my favorite and like me can get the job done. J
IF I'M NOT WORKING, HERE'S WHERE YOU'LL FIND ME…
When I'm not working you will find me carting my kids around to sporting events, helping out with my sons boy scout troop or spending time with my family at the lake, on the trail or just hanging out with our animals at home!