Celebrate National Park Week with Leisure Hotels & Resorts April 22-30, 2023!
National Park Week is a perfect time to explore the great outdoors and spend time with your favorite people.
Every April, the National Park Service teams up with the National Park Foundation to celebrate and honor our National Parks. National Parks across the country offer special events, FREE admission, learning opportunities, and more.
Leisure Hotels & Resorts Lodging near National Parks
Stay at the Leisure Hotels & Resorts properties while traveling and visiting some of the most spectacular National Parks in the country.  
Minnesota
Minnesota offers six diverse National Park sites, including Boundary Waters Canoe Area Wilderness, Voyageurs National Park, Mississippi National River & Recreation Area, North Country National Scenic Trail, Pipestone National Monument, Grand Portage National Monument, and the Saint Croix National Scenic Riverway.
Boundary Waters Canoe Area Wilderness (BWCAW) and Voyageurs National Park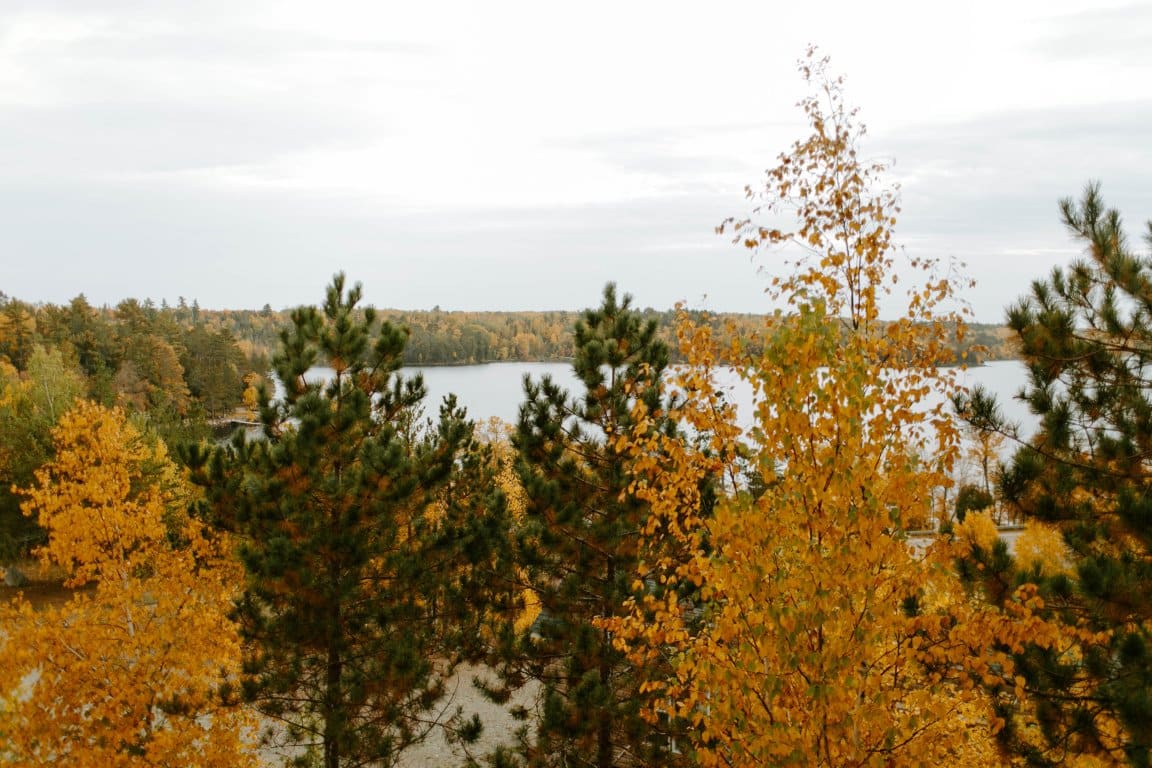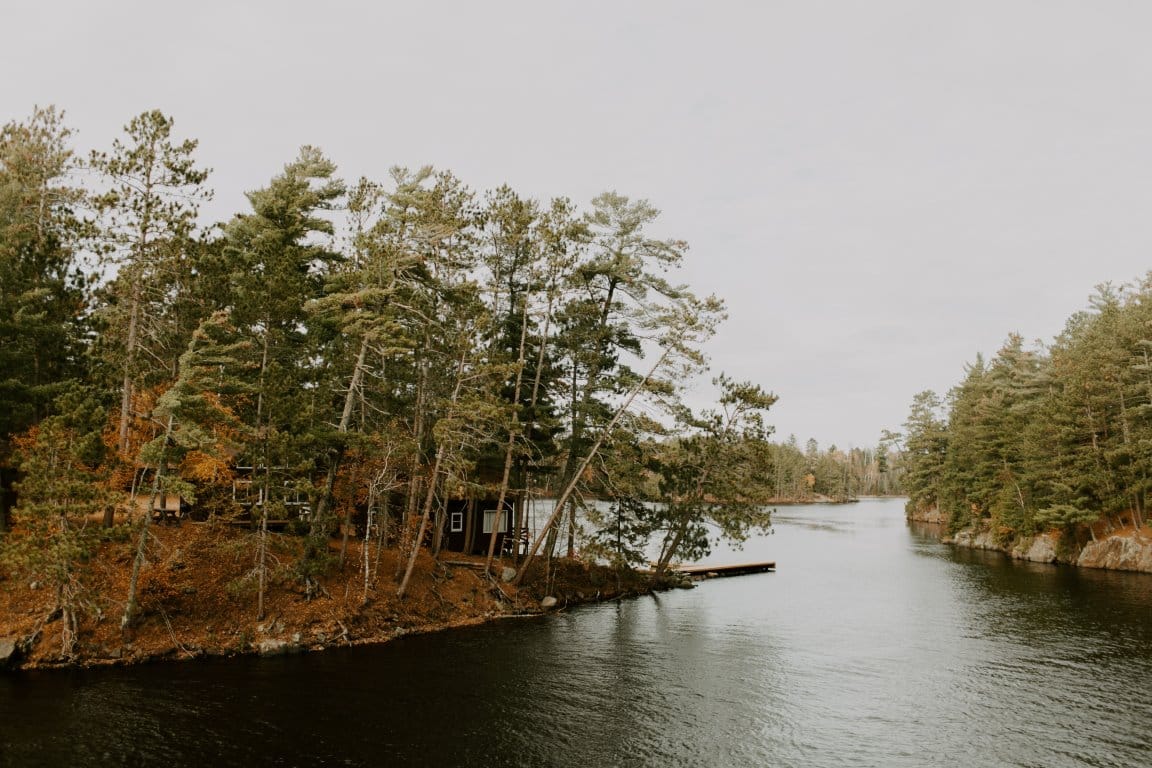 Lodging in Ely, Minnesota
The Adventure Inn and Silver Rapids Lodge are your gateway to the Boundary Waters Canoe Area Wilderness and are within a few hours of Voyageurs National Park.
Whether preparing for a trip into the Boundary Waters Canoe Area Wilderness, exploring the Superior National Forest or other local parks, visiting friends and family, or simply heading north for your peaceful getaway – The Adventure Inn makes a great base camp.
The historic Silver Rapids Lodge is located in the heart of Minnesota's Superior National Forest at the edge of the BWCAW. Established in 1919, they are one of the most historic resorts in Ely. Silver Rapids offers lakeside cabins, motel suites, and campgrounds.
More Boundary Waters Canoe Area Wilderness Getaways
Lodging in Baudette, Minnesota
Sportsman's Lodge
Located on the Rainy River and the South Shore of Lake of the Woods, 12 miles north of Baudette. Sportsman's is the place for you if you love fishing and outdoor recreation. Lake of the Woods is an incredible fishery and known as the Walleye Capital of the World. Sportsman's Lodge specializes in fishing trips in all seasons.
Border View Lodge
Minnesota Fishing Resort for over 40 years! High-quality service and a relaxed atmosphere offering a world-class fishing experience.
Wheeler's Point Resort
Wheelers Point Resort is ideal for fishing and hunting trips, family vacations and reunions, business meetings and incentives, and corporate retreats. Enjoy their outdoor wonderland that offers recreational activities such as boating, fishing, water-skiing, swimming, island excursions, golf casino action, hunting, snowmobiling, cross-country skiing, and ice fishing.
Rainy River Resort
Rainy River Resort offers 11 modern cabins, 17 RV seasonal sites, new docks, slip rental, summer fishing packages, plus a restaurant and bar with the best burgers and homemade pizza in the area! ATVs are always welcome! For open-water fishing, they have charter boats with licensed captains. All you need to do is show up, hop on the boat, and catch fish!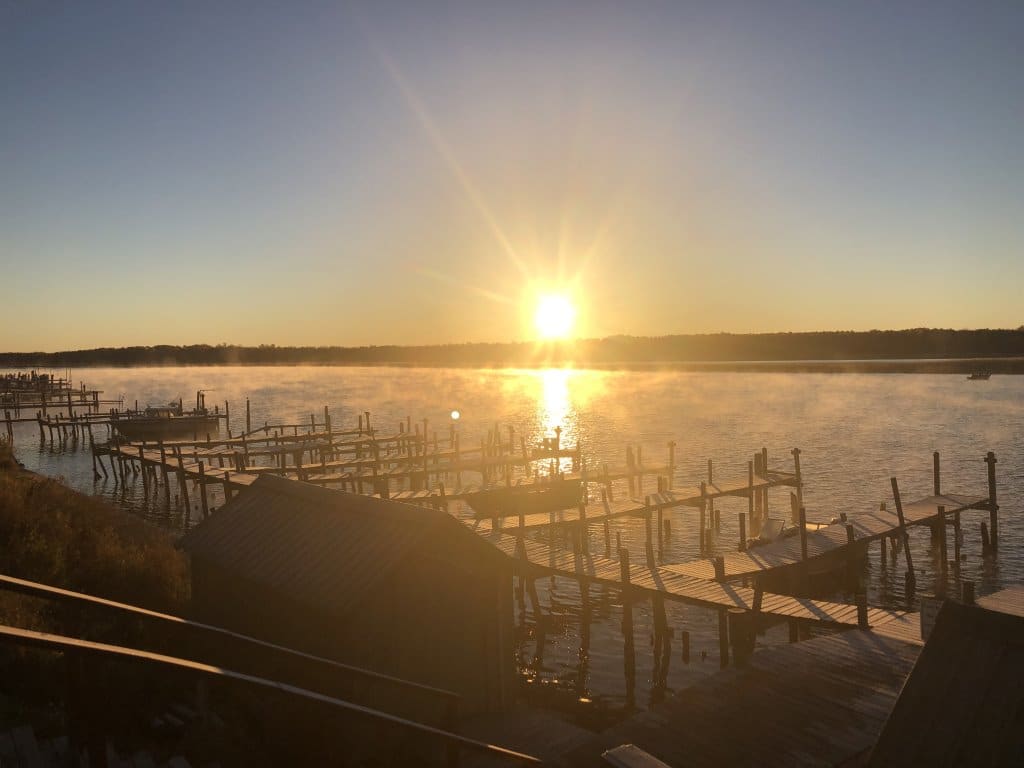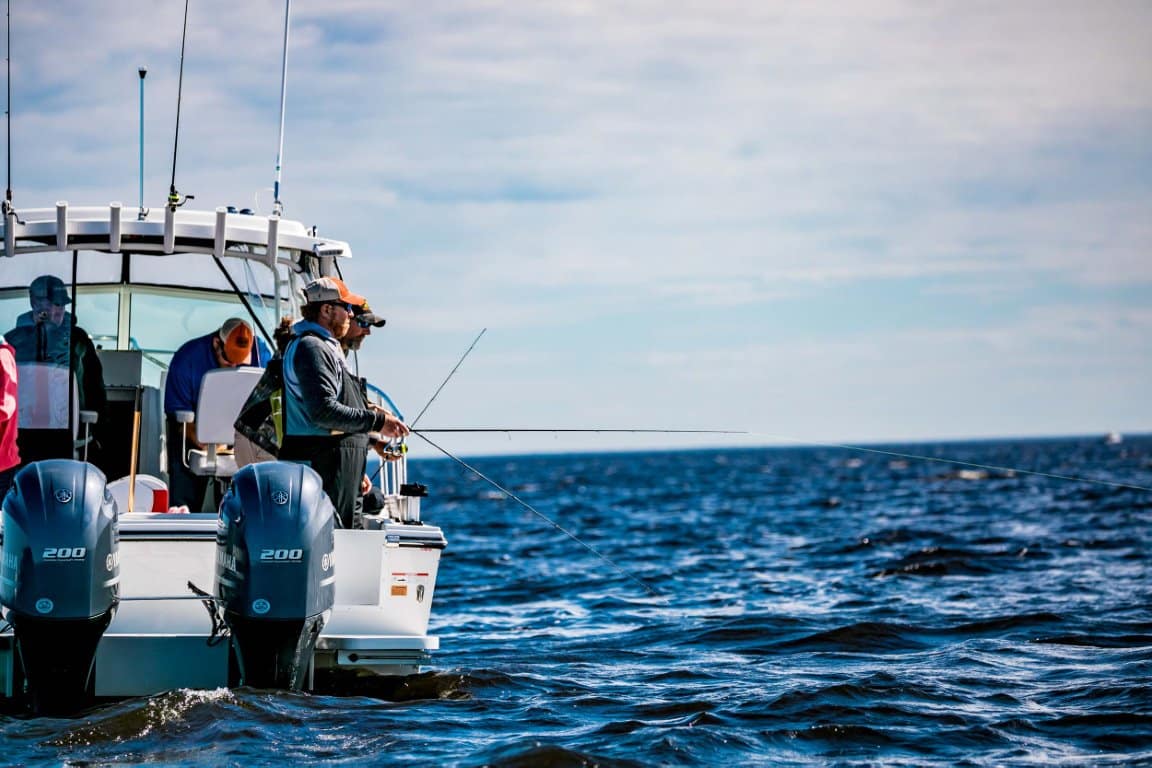 Lodging in the Lake of the Woods, Minnesota
Flag Island Resort
Flag Island Resort is the premier destination for your next Lake of the Woods adventure. Accessible only by boat or float plane, getting there is part of the adventure! Enjoy fresh shore lunch on a remote island, soar over vast wilderness by float plane, and experience real solitude.
Grand Portage National Monument

Stay at Cove Point Lodge or North Shore Camping Co. on your way to the Grand Portage National Monument, or make it your base camp. The lodge and glamping sites are a serene getaway on the scenic North Shore, nestled next to Lake Superior, and the perfect place to relax or adventure. Arrive, settle in, and acclimate yourself to the soothing rhythm of the forest.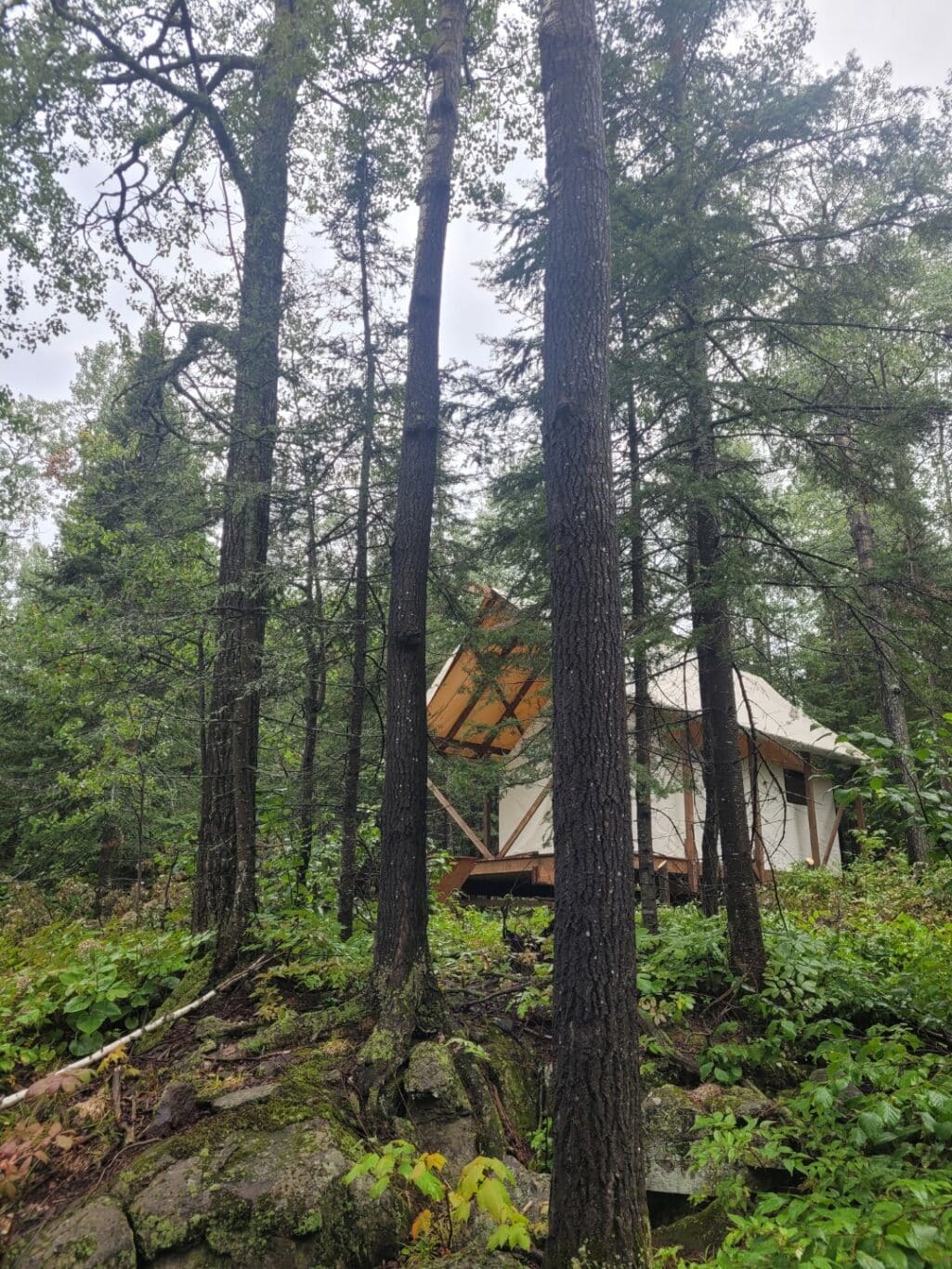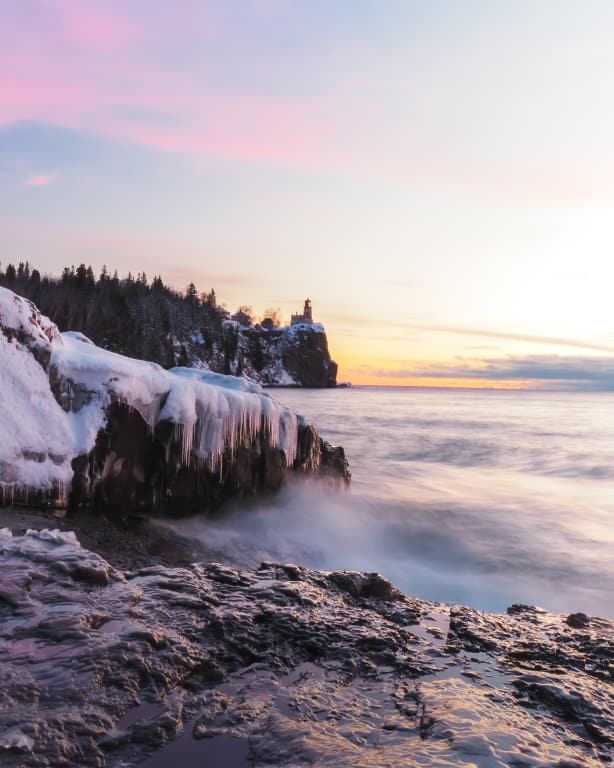 Montana
Montana is home to our first national park, Yellowstone National Park, plus Glacier National Park, Big Hole National Battlefield, Bighorn Canyon National Recreation Area, Fort Union Trading Post National Historic Site, Grant-Kohrs Ranch National Historic Site, Ice Age Floods National Geologic Trail, Lewis & Clark National Historic Trail, Little Bighorn Battlefield National Monument, and Nez Perce National Historic Park.
Follow the Lewis & Clark National Historic Trail to find our Montana destinations.
Gallatin River Lodge in Bozeman, Montana, nestled on 20 acres, surrounded by majestic mountain peaks and blue-ribbon waters, is only 90 minutes from the Yellowstone National Park entrance. They welcome locals and guests from around the world to enjoy world-class lodging, elevated classic dining, and the best fly fishing in Gallatin County. While you explore the Greater Yellowstone region, they'll take care of the details, doing what they do best.
Sportsman's Lodge, Restaurant, and Casino in Ennis, Montana, is less than 90 minutes from the Yellowstone National Park entrance. The historic Sportsman's Lodge is a one-stop destination for overnight stays in cozy rooms and cabins or for sharing time with family and friends.
McAllister Inn Steakhouse, Bar, and Lodging! The McAllister Inn is a top-rated steakhouse & Bar located in McAllister, Montana, just north of Ennis, MT. Just a stone's throw from the Steakhouse & Bar is their lodging facility comprised of 10 nicely appointed rooms where you can relax after a long day on the river, the trail, or the road.