Take a ride with us! Let's #GetOutside and #BikeThere.
May is National Bike Month! Established in 1956 by the League of American Bicyclists, National Bike Month showcases the benefits of biking and encourages new people to give it a try. Biking is an excellent sport for the whole family. It's a great way to explore new trails and communities and spend time together.

Here are some benefits to biking according to Healthline's article, "12 Benefits of Cycling, Plus Safety Tips":

It's suitable for beginners

Boosts mental health

Leg strength

Core workout

A positive start to your day

Environmentally friendly

Improves balance, posture, and coordination

It's a low-impact option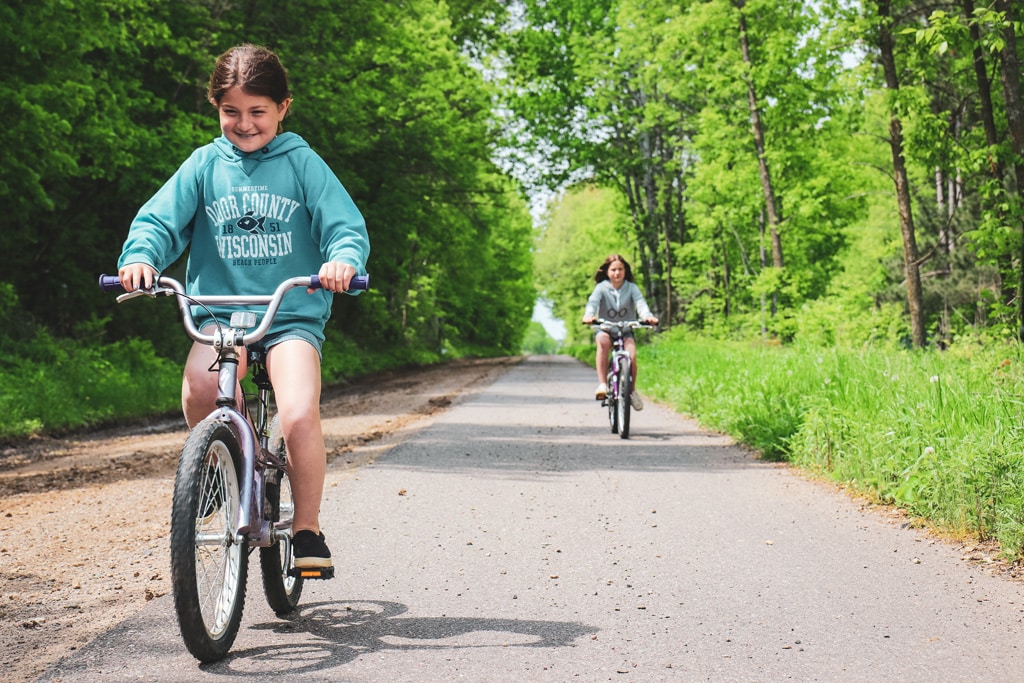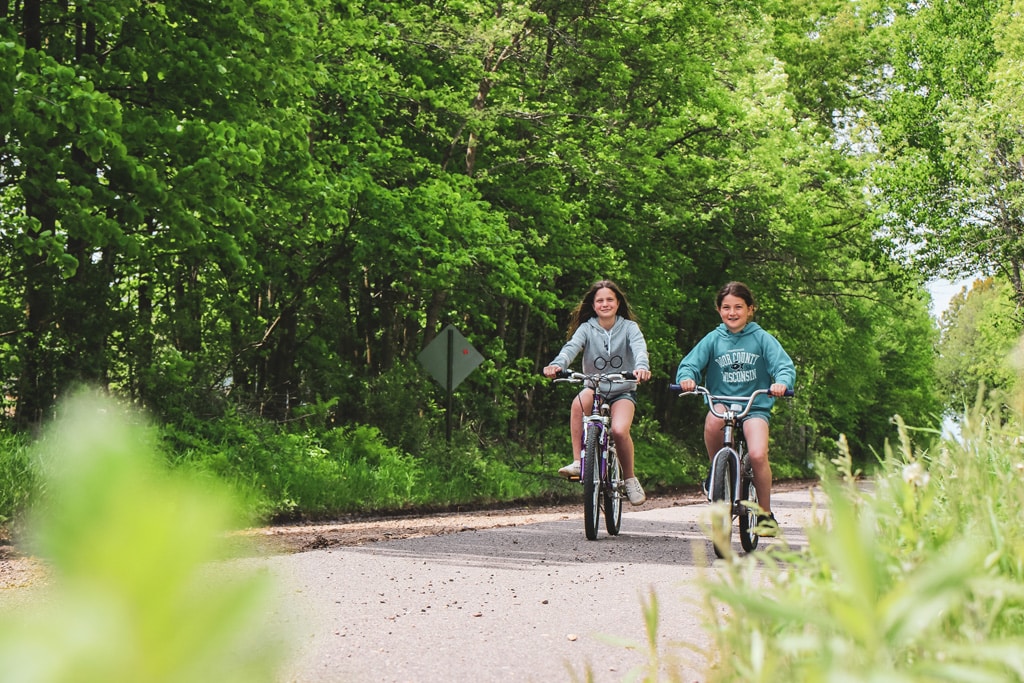 Many of the Leisure properties are bike-friendly, with superb trails within minutes. Our adventurous hospitality teams will help you with rentals and trail suggestions.
At Burke Mountain Ski Resort in the Green Mountain State of Vermont, you can even take lessons or bring the kids to Mountain Bike Camp.
Enjoy authentic Montana hospitality and biking through untouched country at Gallatin River Lodge, located in Bozeman. There is something for every skill level on the Montana trails.
Sixty miles southwest of Bozeman is Ennis, Montana, where you will find two lodging options for your biking adventures: Sportsman's Lodge and McAllister Inn. Breathe in the fresh mountain air while biking these beautiful trails.
Cove Point Lodge and North Shore Camping Co. on Minnesota's beautiful north shore offer mountain bike trails with incredible views of Lake Superior.
Pier B Resort is located in Duluth, Minnesota, and is surrounded by fat tire biking trails along the epic Lake Superior! Check out the interactive map.
Crosby Lofts in northern Minnesota is minutes from the Cuyuna Country State Recreation Area. Cuyuna offers 70 miles of internationally recognized, one-way singletrack, a skills/jumps course in the Miner's Mountain Rally Center, and a cycling pump track in the City of Cuyuna. Learn more and see the trail map here.
Quarterdeck Resort is not only a water sports playground nestled on Gull Lake but is also located minutes from the Minnesota Heartland State Trail, Paul Bunyon State Trail, and the coming Gull Lake Trail.
Adventure Inn and Silver Rapids Lodge in Ely, Minnesota, are located at the entrance to the Boundary Waters Canoe Area Wilderness. You'll find a true mountain biking experience on the trails, plus the possibility of spotting wildlife is excellent!
In Baudette and Lake of the Woods, Minnesota, biking is permitted on Minnesota Department of Natural Resources state forest roads and trails unless posted closed. The forests offer hundreds of miles to explore. Lodging options include Sportsman's Lodge (MN), Border View Lodge, Wheeler's Point Resort, Rainy River Resort, and Flag Island Resort.
Shutters Hotel in Elko, Nevada, is a hidden gem. There are many unique things to do, including biking. Check out the trails and more.
Join us and ride along at #NationalBikeMonth.

Find your next #GetOutside getaway at a Leisure Hotels & Resorts destination.